Virtual Design and Construction Services
We use the latest modeling technology solutions to mitigate risk, identify conflicts, shorten timelines and improve communication. By leveraging BIM, virtual mock-ups, AR/VR and 3D printing, we can proactively uncover issues and deliver solutions.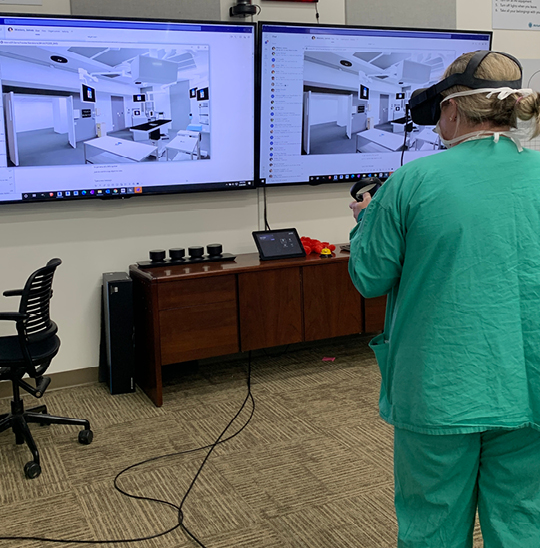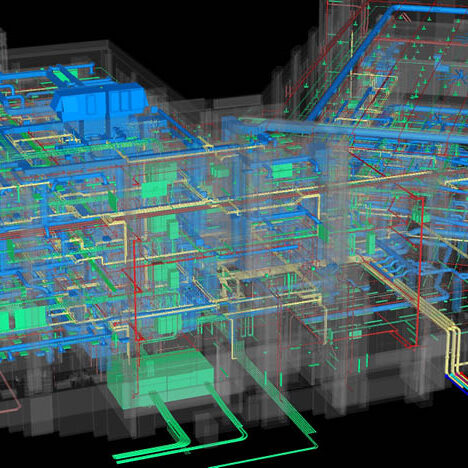 Virtual Design and Construction
Benefits of using construction technology before breaking ground and then continuing to take advantage of these tools include:
Better communication among teams.

More accurate plans and budgets with tools like laser scanning and drones.

Cost avoidance from unforeseen barriers.
Building Information Modeling (BIM)
BIM can be used to improve outcomes at any stage of a project. That's why we use this technology on nearly 100% of our projects, and the results speak for themselves. On average, MEP RFIs are reduced by more than 70% during construction when BIM is used. Change orders are reduced by more than 45%, and system deficiencies also decrease by more than 55%. We use multiple applications to deploy BIM on projects.  
Autodesk Revit®: Used for model creation and to provide a record model.
Autodesk Navisworks®: Used for early model review and constructability analysis.
Innovaya: A virtual model-based estimating technology that integrates with Messer's historical cost database used during the development phase for many of our largest and most complex projects.
SketchUp: Used for site logistics planning, safety planning, virtual mock-ups and 3D printing.
Tekla: Used to aide Messer self-performance teams with scoping, planning, and productivity for cast-in-place concrete, rebar, interior framing and blocking.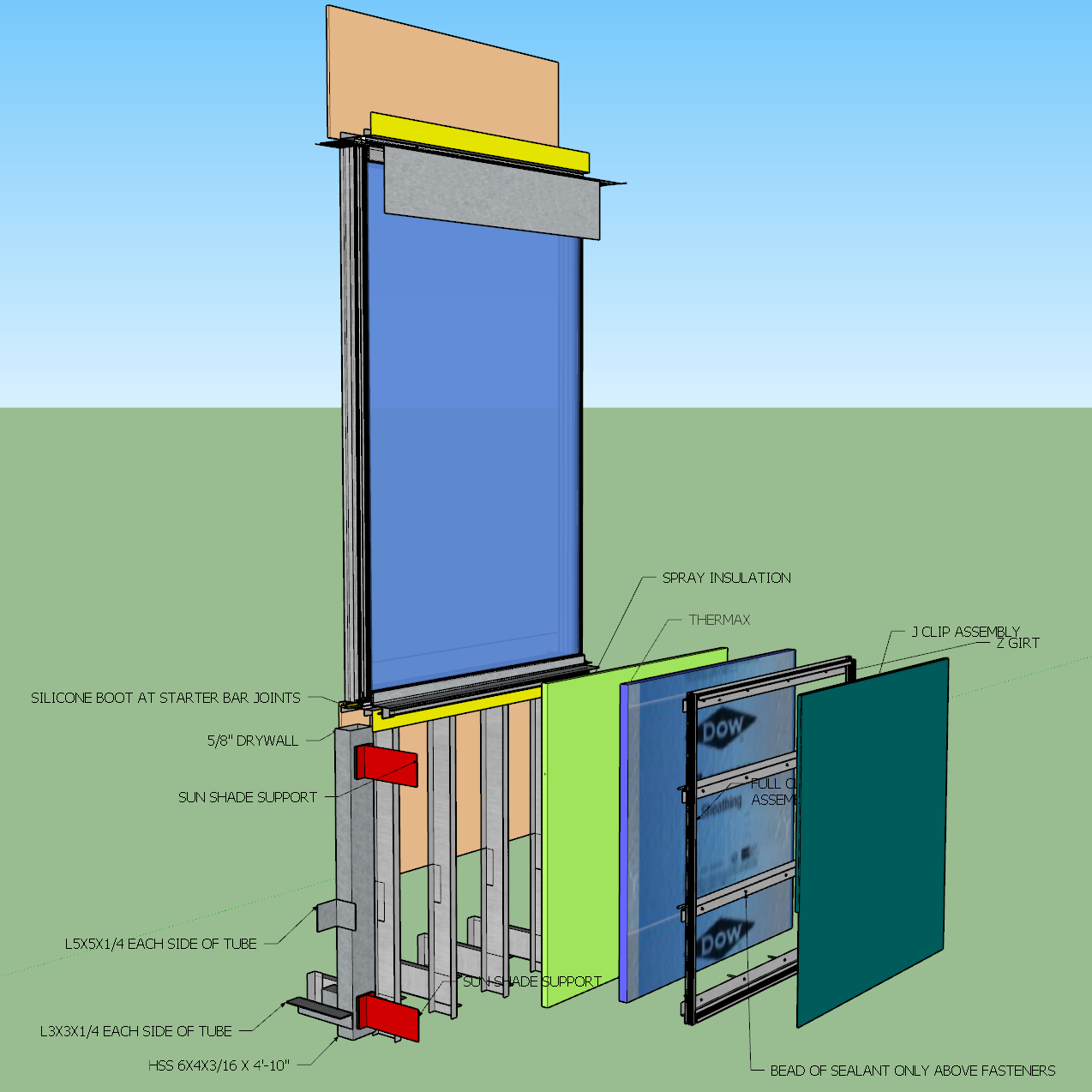 A virtual mock-up isn't just a fancy picture; it's a problem-solver and cost-saver that helps ensure work is done right the first time. Virtual mock-ups drive better decision-making and help clients feel comfortable that their choices will lead to reliable results. By merging available models into one digital 3D file, we can spot issues and make sure different subcontractor models do not clash with each other. This opens the door for designers, craft professionals, fabricators and operations personnel to collaborate on solutions, save money and prevent significant issues. These mock-ups are making a big impact on projects from airports to health care facilities.
Augmented Reality and Virtual Reality
Issues often arise on complex construction projects. By leveraging gaming tools like AR/VR for construction, we can see what a building will actually look like and, in turn, make better decisions and avoid rework. AR can create a digital twin of a building so VDC, craft, and operations staff can compare what has been done with what is left to do. These technologies also enable us to visualize how MEP will fit into the project, conceptualize what a building will look like in later phases of a renovation, and more.
Messer's VR process involves members from the Operations Team and VDC Team. Design Team and End-User participation in the VR creation process is always encouraged. Once immersed in their new environment, many End-Users communicate expectations that might otherwise go unspoken until the end of the job. Owner feedback is received early in the process, preventing major rework at project turnover.
It's now possible to take 3D-generated models and turn them into full production pieces for large projects. From an artist's rendering in a 3D model to full-scale pieces that adorn structures, 3D printing can be used to expand possibilities for design and construction.