Messer Construction Co. Career Opportunities
Construction careers provide many opportunities for growth. At Messer, we prioritize investing in our people to retain great talent at all levels and roles in the company. We are committed to helping you grow in your career and providing you with the tools and resources to build better lives for our customers, communities and each other. Haga clic aquí para obtener más información.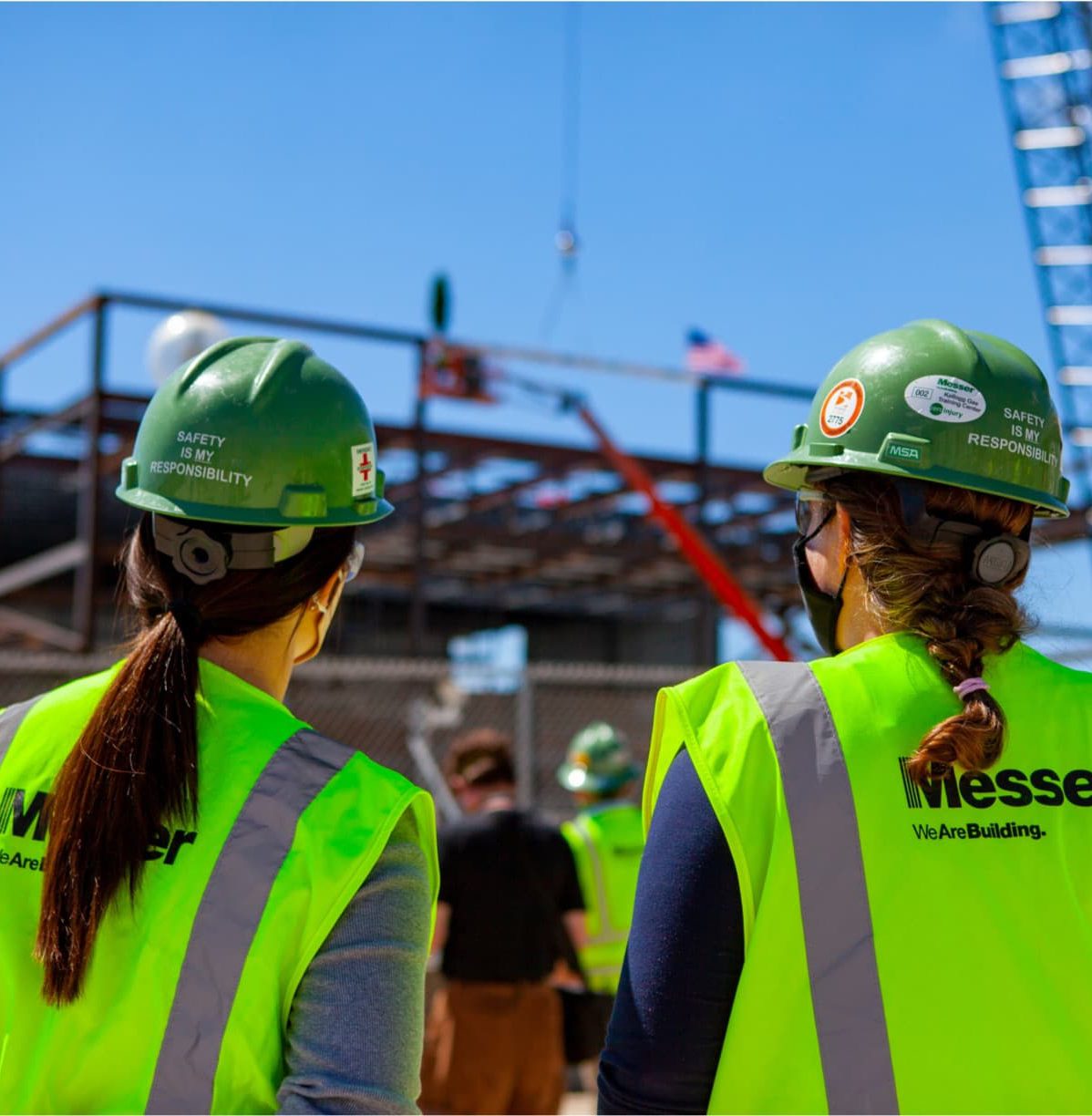 Building construction careers with a purpose.
We build where we live, and it shows. When you take charge of your career through professional growth and collaboration, you can't help but feel your impact on the community and the industry. And it's what you can expect at Messer each day. In business since 1932 and employee-owned since 1990, Messer is the commercial construction company committed to building better. Are you ready to join the legacy with a career in construction? 
Be a leader. Be a voice. Join Messer where building with purpose is the foundation of everything we do.
Stay in the know on our Facebook, Instagram, X and LinkedIn social media accounts to see how Messer employees are growing in their construction careers where they work and live.
Careers in construction set on a strong foundation
Messer's "live where you work" culture supports opportunities for you to build your career in construction and build relationships in your community. Your skills and talents can help take Messer to the next level. Many people at Messer are in it for the long run; in fact, there are many examples of people who have worked at Messer for 30 years or more.
Build your career in construction with Messer if you:
Value your safety and the the safety of those around you.
Seek a career with longevity and growth opportunities.
Want to make an impact where you live, work and have fun.
Photo Gallery
Work, fun and community engagement