Building Up Careers in Construction
December 23, 2021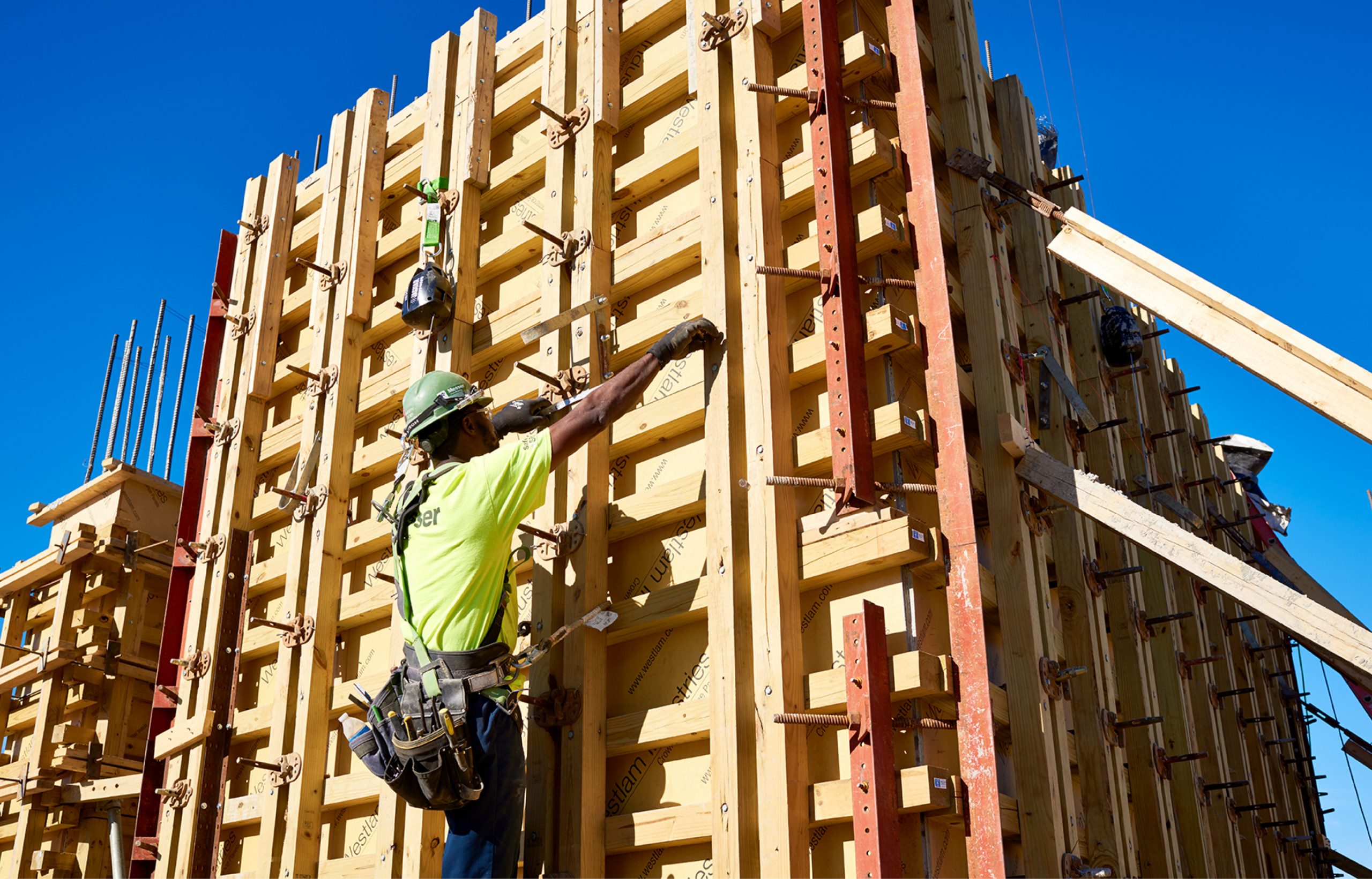 Today's labor market hurdles are felt across a range of sectors. Construction is truly feeling the brunt because the industry never fully recovered skills lost during the Great Recession. Plus, as seasoned individuals retire, passing down skilled trades from one generation to the next does not happen as often as it did in years past.
However, the barrier is not just finding qualified applicants; it's also educating people about the industry including the benefits and value of a construction career. Here are four ways Messer spotlights construction as an excellent career opportunity.
Starting the conversation early
Early, active involvement is key to informing students about construction career opportunities. Messer supports high schools and vocational schools in each of our regions through donations of materials/equipment, job shadows, job fairs, talking with students in the classroom and working with them through co-op opportunities. We also partner with community organizations across our regions that help champion construction career options. Examples include partnerships with Brighton Center, Easterseals Serving Greater Cincinnati/Building Value, The ROC, Hope Renovations, and many more. 
Amplifying the message
One inspiration to pursue a construction career is seeing people you know who are succeeding in their roles. Grassroot-level efforts make a difference: bringing opportunities to communities that go beyond just training/classes to actually making sure individuals gain full-time, sustainable careers.
The Urban Workforce Development Initiative (UWDI) focuses on finding diverse candidates, providing paid training to participants, as well as wrap-around services that remove or minimize barriers (transportation, housing, etc.) that might otherwise keep participants from graduating from the program.
Messer also has a two-year Laborer Apprenticeship Program and a four-year Carpentry Apprenticeship Program certified by the U.S. Department of Laborer. Both are offered at no cost to our employees in all of our regions. Also, U.S. veterans can apply GI benefits toward a Messer apprenticeship. Students who graduate from our Apprenticeship programs can choose to convert their apprenticeship hours into academic credit toward an associate's or bachelor's degree at one of the colleges where we have articulation agreements.
Following through on the message
Hiring is part of the equation: Retention fills in the rest of the story. In order to encourage opportunities and growth in an inclusive environment, Messer launched the Craftforce Diversity Leadership Program (CDLP) in 2020. This innovative program focuses on the intentional, accelerated growth of diverse and female craftforce professionals.
Messer is also fortunate to self-perform work, which makes us true builders rather than project administrators. Our skilled trade professionals bring invaluable creativity and knowledge to the jobsite every day. Mentoring relationships are an important part of this professional development and growth. "Here at Messer, our mentoring programs prepare you for your goals," shared Messer Vice President Craftforce Development Brooks Parker.
Delivering the message
To help build relationships with individuals and organizations throughout our regions, Derek Wickersham recently joined the Messer team as Craftforce Recruiting Manager. Derek has experience in recruiting specializing in Craftforce-specific positions. He will focus on bringing qualified candidates to the team across Messer's 10 regions. He will also help streamline the recruiting and onboarding processes to make it as efficient as possible. Derek describes his role by sharing the following quote from Robert Collier, "Success is the sum of small efforts, repeated day in and day out."
Readiness for a career should be celebrated just as much as readiness for college. Guidance counselors, teachers and parents should encourage career options in the construction industry just like they would any career involving math, science, teamwork and organizational skills. With continued dialogue and engagement that shine a light on opportunities, it's easy to see construction as a solid, fulfilling profession.
If you want to learn more, please contact Derek Wickersham. You can also learn about careers at Messer.