How to Ensure Health Care Facilities Continue to Deliver on Their Mission During Construction Projects
January 3, 2022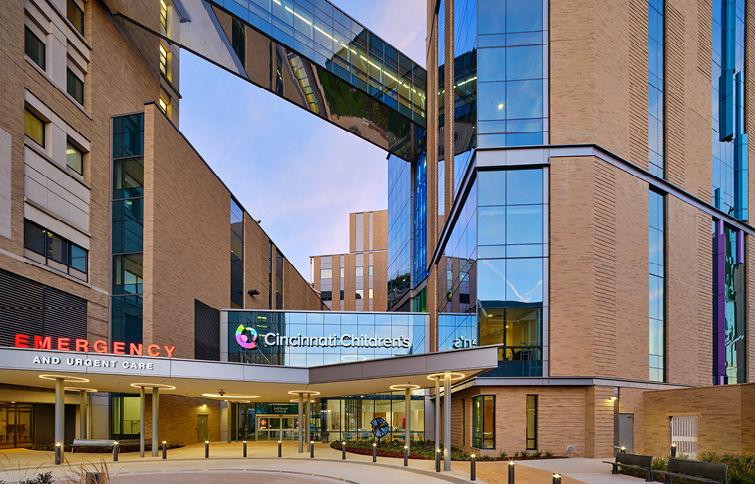 Home | News and Insights | How to Ensure Health Care Facilities Continue to Deliver on Their Mission During Construction Projects
High-quality care can't be compromised when it's time to do a facility renovation or expansion. No matter the size of the job—whether it's HVAC upgrades to an operating room or a new bed tower attached to a hospital in a dense area—the entire project team must be committed to the same mission as the hospital and medical care teams. Here are three ways to ensure that happens consistently and successfully.
Create the Right Team Dynamic
Before equipment rolls onsite or the first interior barrier goes up, it's crucial to set the tone for how the team will interact. Having those expectations in place at the outset of a construction project pays dividends when it comes time to make decisions during the most intense portion of the schedule or when the plan needs to be adjusted to accommodate patient care.
Successful relationships are always rooted in trust. It must be clear who is responsible for what, and to hold each other accountable. There needs to be a clear understanding of each others' roles in order to get down to the nitty gritty and work together as a single entity.
Transparency is key as well. Team members cannot be afraid to give an unpopular opinion or share unfavorable information about the budget or schedule. Tough conversations are inevitable on complex health care construction projects; they should be handled in a timely manner, but also in the appropriate setting.
It's important not to relegate this level of team building to only massive facility overhauls or additions. The complexity of a project isn't tied to size; it's the impact it has on the hospital. A seemingly small renovation (e.g., an MRI or HVAC replacement) can be extremely complicated in terms of equipment and departments involved. Every project is the most important project to that department making a difference, little by little, in staff amenities and care provided.
A key factor in team dynamics that should not be overlooked is the personal connection that local contractors bring when working on a facility in their own community. There's a sense of pride and care in  building something that friends, neighbors and family members will rely on in a time of need, and reinforces the commitment to provide high-quality craftsmanship and foster long-lasting relationships.
With a good framework in place for how to engage as a team, it's wise to outline the project's hierarchy of priorities.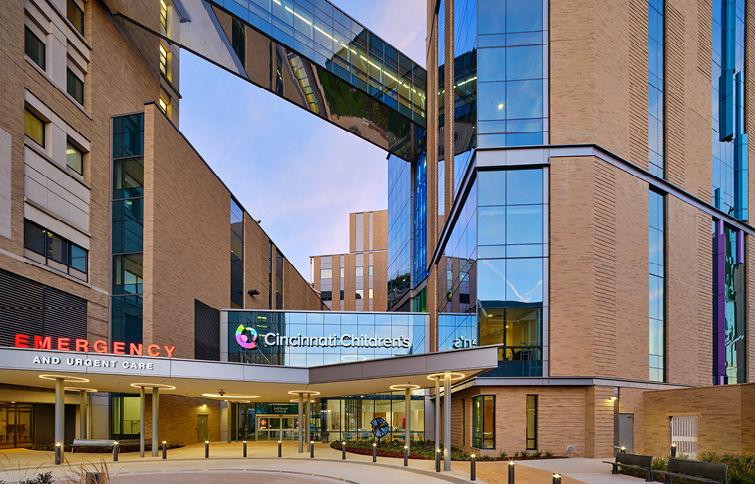 In November, Cincinnati Children's opened a new $600 million critical care building, with all project planning and construction work guided by the mission of "changing the outcome together."
Get the Team Aligned on Priorities 
Health care systems have very specific, mission-driven reasons for constructing or renovating a space that should guide the experience from start to finish (combine neurological services into a single building, improve the state's infant mortality rate, offer cutting-edge cancer treatment, bring a behavioral health facility to an underserved community, etc.).
At the beginning and end of each day, a construction project is about people: patients, staff and visitors. The contractor, architect, engineer, and every subcontractor and craft professional onsite must share that purpose, as well as exercise flexibility and creativity in order to accommodate human needs above the needs of the project.
A project charter is a good place to start, using a kickoff session to set goals, identify areas of impact, and establish working principles that can be referenced quarterly or when issues arise. Seek to establish alignment on whether schedule or dollars drive decisions. It helps for the entire project team to understand the big picture so they can offer the right ideas, expertise, processes and technology throughout the project.
The team also must dive into understanding the facility's operational model, which is crucial to minimizing disruptions during construction. Doing this well requires an immense amount of communication and collaboration, including discussion between the contractor and various hospital departments.
High-performing construction leaders don't just react to issues; they anticipate them and bring solutions to the table. For example, loud, noisy work is an inevitable part of construction, but it's possible to control when those activities take place to minimize disruption to resting patients or operating rooms. It requires proactive coordination with facilities, nursing and patient services personnel to identify the right timeframes, possibly determining that shorter bursts of drilling activities are the best option so as not to frustrate patients and staff with prolonged noise. Is that easiest for the contractor? Probably not. But is it best for the people inside the facility? Certainly.
Other examples of mission-driven decision-making include:
obtaining data on peak census to determine certain times of the year that might be better for room closures;
sharing with staff how long "disruptive" work will occur so they're armed with information to respond to patient questions; and
planning phases of work around flu season, when there are more inpatients with respiratory issues, or summer months, when non-emergency outpatient surgeries are often at a higher volume.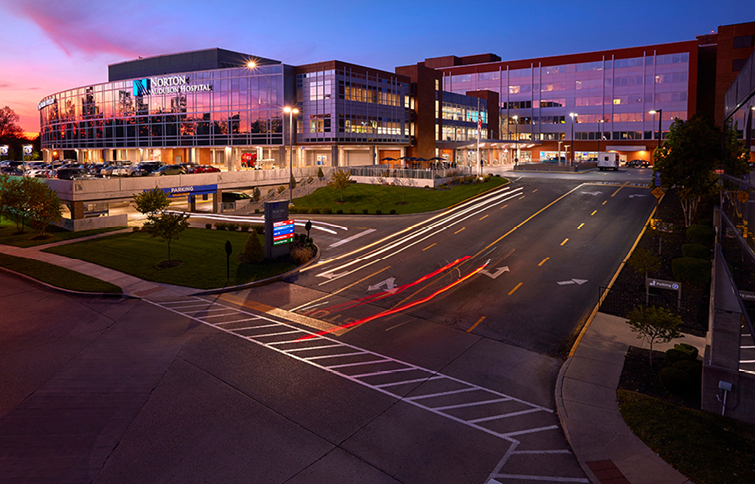 For the past six years, upgrades at Norton Healthcare's Audubon campus have been driven by the goal of delivering a new patient experience while remaining fully operational–with a commitment to efficiency, patient satisfaction and quality of care.
Have a Patient-first Mentality
One of the most critical ways the patient-first mentality is realized on construction projects is through infection control. It takes specific training and expertise to get it right.
There are varying levels of sophistication in terms of infection control expectations among health care facility owners, so an experienced construction team can be a big asset in sharing best practices from other projects. An ideal approach is to start with the most stringent plan and modify as needed depending on a risk assessment of where the work is occurring and who it impacts. For example, a scalable infection control plan will take into account the nuances of offices, exam rooms, operating rooms and areas with high-acuity patients.
Having open lines of communication, as well as a deep understanding of facility operations, makes a big difference when working through infection control planning and figuring out where and how to implement barriers, negative airflow, etc.. Barriers in particular can really contribute to an "out of sight, out of mind" perspective among patients and staff. If they don't see the work happening behind the scenes, their level of angst is likely to diminish.
Of course, infection control measures require resources, but keep in mind that the cost of not doing something is much larger than the upfront construction cost and planning (e.g., installing barriers).
A foundation of honest communication brings clarity to tough decisions that need to be made. And, with the mission guiding the process, the team will truly have a project that's built to last.