Messer Named Workforce Development Champion of the Year in Charlotte
October 22, 2021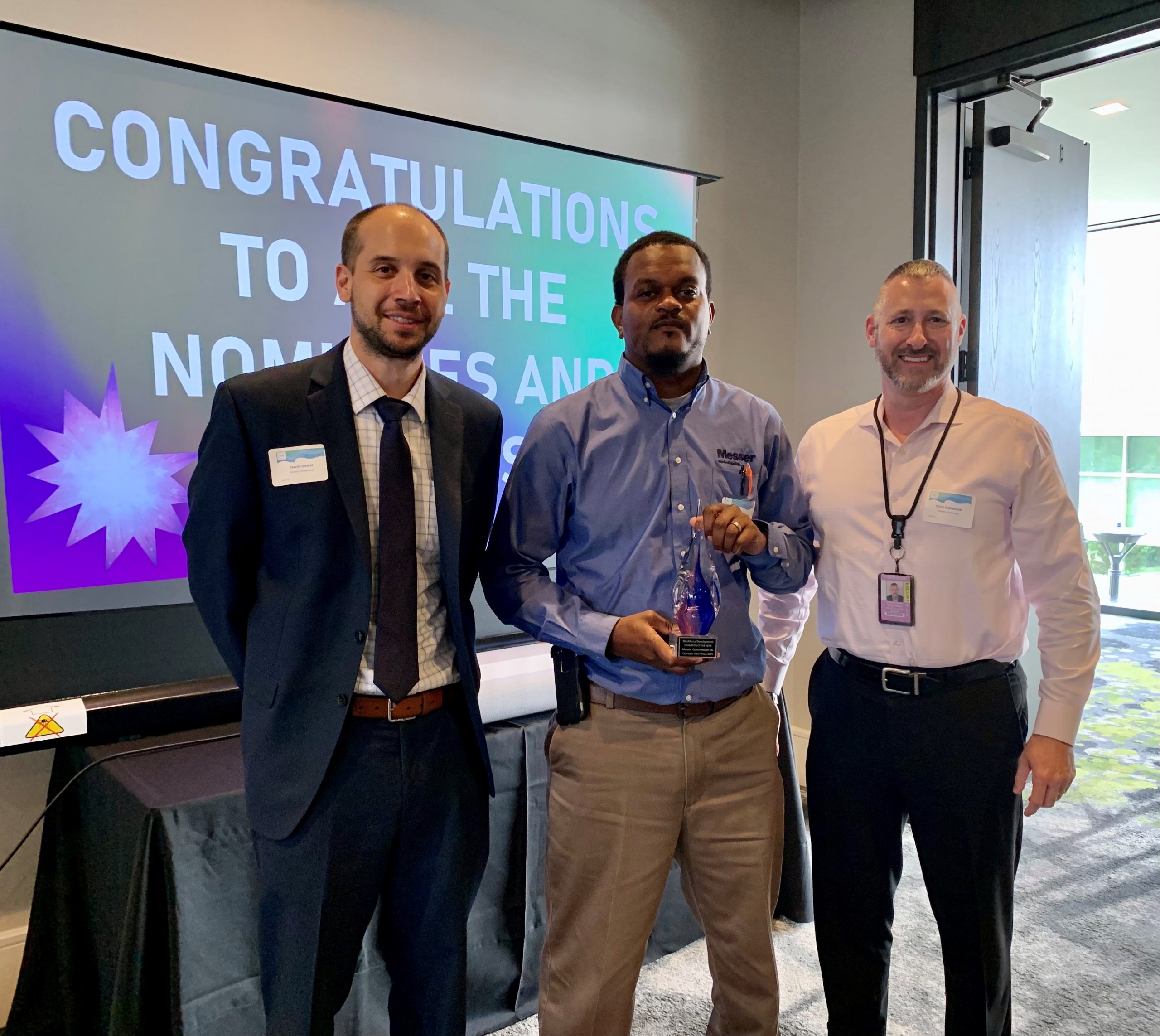 Messer was named the inaugural Workforce Development Champion during Charlotte Minority Enterprise Development (MED) Week.
"It's a huge honor to earn this recognition," said Operations Vice President Chris Malinowski. "Messer's purpose as a company is to build better lives for our customers, communities and each other, and it's so rewarding to see that come to life through the training and mentoring happening here in Charlotte."
Messer has been partnering with the City of Charlotte, Goodwill and Charlotte Mecklenburg Schools to provide workforce development leadership for more than five years. For example, Messer was part of the initial advisory committee to develop the Partnership for Inclusive Employment and Careers Excellence (PIECE) program, which then became the catalyst for the Rebuilding Opportunities in Construction (The ROC) and Renewable Energy and Efficiency Workforce (RENEW) training programs. 
Messer actively hires people via The Roc. Additionally, the company supported 24 organizations in the Charlotte region in 2020 as part of its $2.3 million investment in communities across North Carolina, Tennessee, Kentucky, Ohio and Indiana. Community engagement is also a key piece of Messer's unwavering commitment to economic inclusion.