Workforce Development
August 9, 2021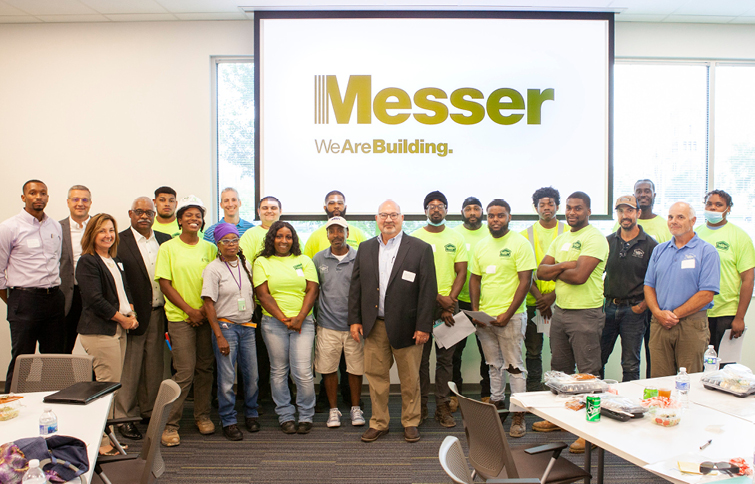 Messer celebrated several economic inclusion milestones tied to the Cincinnati Children's $600 million Critical Care Building expansion that is wrapping up this fall; these include:
​$111M contracted with M/WBEs—34% of spend against a goal of 30%.
26% of workforce comprised of females and minorities—exceeding the 25% goal.
43 people employed in full-time sustainable careers, with a goal of 50 total by the end of the calendar year, through the Uptown Workforce Development Initiative (UWDI).
What's Next
UWDI recruits from Uptown neighborhood zip codes. The initiative has proven to have a lasting impact on the owners, the community and the industry while driving dollars directly into the pockets of those who live in the neighborhoods that surround this project. As a result, Messer is planning to broaden the impact through other construction projects, and roll this out under a new name –  Urban Workforce Development Initiative.