Subcontracting Prequalification Now on the Messer Business Portal
August 1, 2022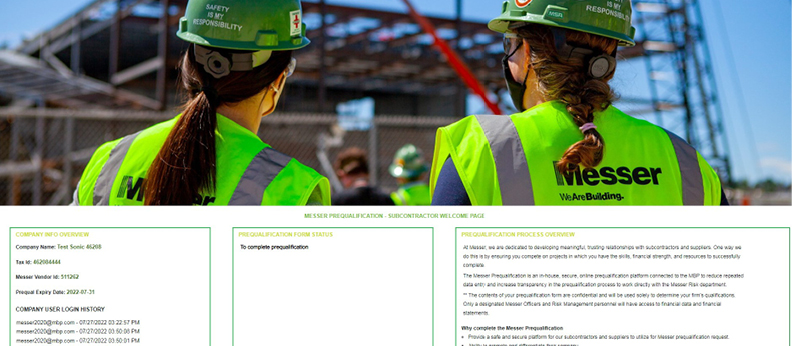 Messer subcontractors and suppliers have a new prequalification application within the Messer Business Portal (MBP) effective August 1.
This extension within the MBP is for new and existing subcontractors and suppliers. It is a continuation of process improvements Messer has implemented including more efficient and automated insurance compliance, minority business verification and the communication of upcoming bid opportunities.
The Messer prequalification application reduce's repeated data entry and increases transparency in the prequalification process.
"This is a big step in moving all subcontracting-related activities to the Messer Business Portal: a one-stop shop for subcontractors to work with Messer," said Niranjan Samuel.
Contact Messer if you have any questions.