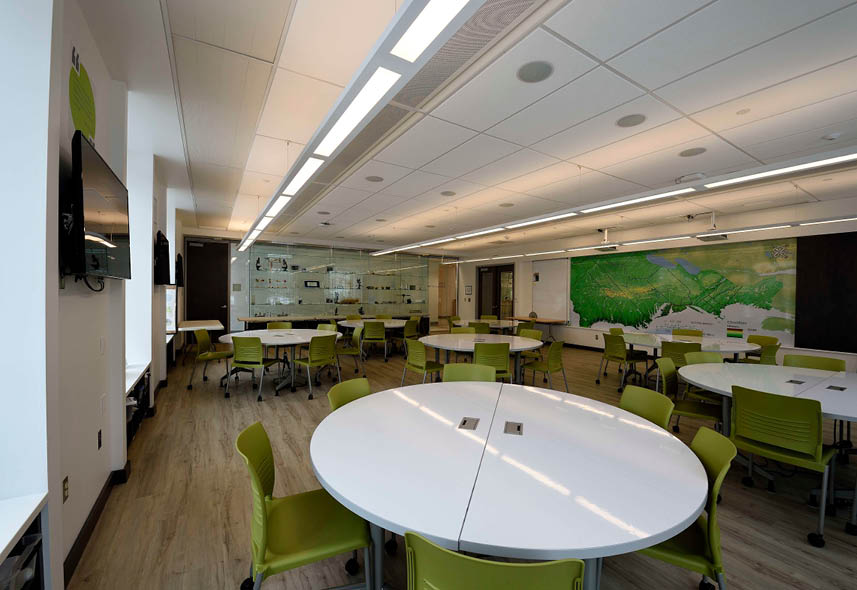 Margaret A. Cargill Natural Sciences and Health Building - Berea College
Berea, KY
The building has a heating/cooling system that includes chilled beams, which are not common to this region due to potential for condensation issues.

It was crucial to ensure the building envelope was tight and Building Automation System (BAS) commissioned.

The construction team included logistical coordination and installation of wood panels created by Berea Student Crafts. These panels were created using locally harvested wood from Berea College's forests and were included throughout the building as a major feature detail.

LEED Gold certification.
Other Projects in Our Region