Flow Scheduling
As part of our innovative Lean construction practices, Flow Scheduling creates safer, more efficient projects and shorter, more predictable schedules.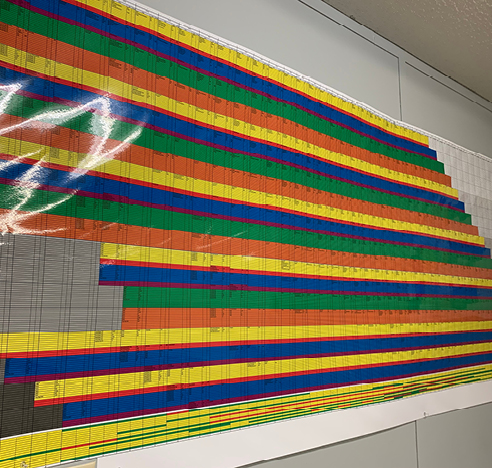 How Flow Scheduling works
Flow Scheduling consists of grouping a construction project into similarly sized or dense areas (instead of an entire floor), determining the best sequence, and then setting a rhythm or takt time for completing the work.  
The result is a faster, more efficient completion of the project, better quality, earlier mock-ups, and a safer work environment for everyone.​​
Quality deficiencies can be addressed sooner. Variances and other clash issues get recognized and prioritized faster because we can mock up complete spaces early on.

Flow improves safety by creating a work environment with fewer people, less material and no unused equipment.

Schedule issues are recognized immediately, allowing the team to address them sooner and with less costly ramifications.

Subcontractors can more reliably plan their resources when working on a project that is using Flow Scheduling.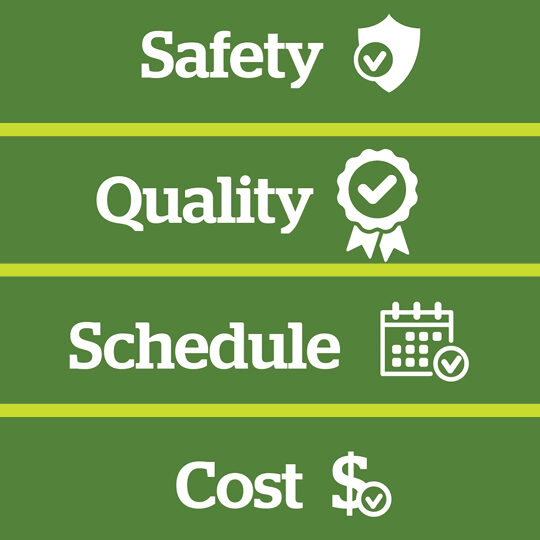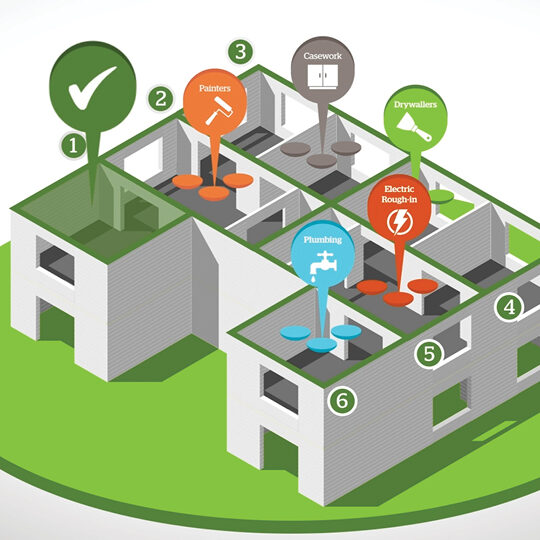 Flow allows for the concept of "go slow to get fast," and we are seeing these results on many of our jobsites.
To date, Messer has used Flow on 80+ projects across the Midwest and Southeast, resulting in an average 18% decrease in overall project duration.

On a project encompassing two student housing facilities, we cut two and a half months off of the original 12-month schedule.
We delivered a 200,000-square-foot hospital addition seven weeks ahead of schedule.​​
We are a sheetmetal contractor,
and the amount of ductwork that would be delivered to a normal jobsite can be obtrusive to the project and the trades. With the Flow Schedule, we would not only have the correct amount for the area we were working in, but the trade stacking was held to a minimum. This process was not only beneficial to us, but to all the other trades too."
Dane Verstrat Estimator/Project Manager, Jacobs Mechanical Inc.
Room-by-room look at how Flow works at the jobsite 
Take a spin through this 360 º video to see Flow Scheduling in action, showing patient exam rooms at one of our health care projects. This level of planning and execution drives efficiency and productivity because it's clear where trades will be every day, as well as the quantity and time frame for material deliveries—all of which is crucial when working within an active health care setting.
Floor-by-floor look at how Flow works at the jobsite 
Check out what Flow Scheduling looks like—one day, four floors—on our Cabarrus County Courthouse project in North Carolina, which has remained on schedule throughout the pandemic. This lean process brings about a cleaner and safer work environment with a heightened focus on quality.