We Are
BUILDING
Messer creates stunning buildings and stronger communities through a commitment to safety, quality, innovation and diversity. Messer is honored to be nationally-recognized as the AGC Construction Safety Excellence Award winner in the building division over 850,000 work hours. 
Messer Construction Co. is ready to help you build a great career.
Your expertise and voice matter at Messer. We have career opportunities for builders, apprentices, accountants, co-ops and more all with job openings listed below. So, where do you want to begin?
Please be aware, it is not the practice of Messer or any of our subsidiaries to request personal information or conduct employment interviews via email or web chat. The safety and protection of your personal information are our top priorities. All offers of employment include face-to-face interview.
Thanks For Celebrating Construction Safety Week
Construction Safety Week was a success across each of our regions, featuring stand-downs, toolbox talks, demonstrations, training, trivia, giveaways, appreciation meals and more. Thank you to our project teams, safety leaders and craftforce for maintaining focus and enthusiasm throughout the week!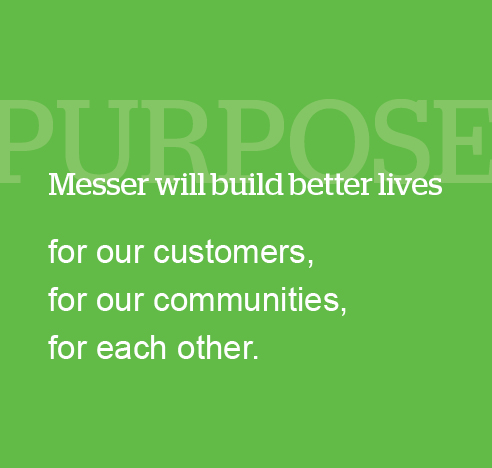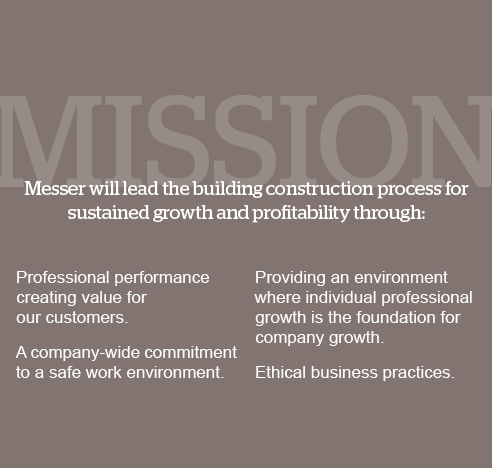 news and insights
Stay up to date with Messer
Skilled preparation delivers the best impact
That's why Messer invests in safety, construction best practices and professional development. 
Become a business partner
Messer creates meaningful, trusting relationships with great subcontractors.
Community Investment
A better future for all