Timothy J. Steigerwald
President and CEO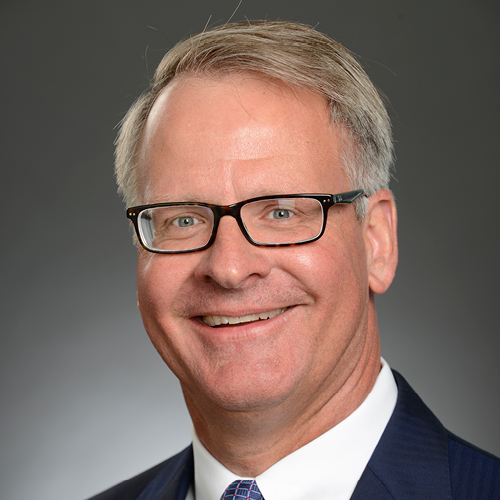 Tim began his career with Messer as a co-op in 1984 while earning his bachelor's degree in construction engineering and management from Purdue University. He joined Messer full time in 1988 and earned his MBA from Xavier University in 1993.
He advanced in his career from project engineer to project manager, and then to senior project executive overseeing multiple jobsites. He relocated to lead operations in Messer's Columbus region in 2001, and again in 2005 to open a new region office in Indianapolis. As the company grew, so did the need for a dedicated leader to focus on executing business development processes across multiple offices and states. In 2010, Tim took on the role of leading company-wide Project Development which includes Business Development, Sales Support, Marketing and Corporate Communication, and Cost Planning and Estimating.
In 2018, Tim was named president of Messer Construction Co. and in 2019, he was named chairman of Messer, Inc. and CEO of Messer Construction Co. In these roles, he is responsible for Messer's strategic direction; ensuring the company lives up to our purpose of building better lives for our customers, communities and each other; fostering an environment for employees' professional growth; and delivering on our commitments to clients. In addition to the construction company, he oversees Messer Financial Services as well as the various subsidiaries of both companies.
Tim has helped advance the missions of construction industry organizations throughout his career. Highlights include serving as board president for the Metro Indianapolis Coalition for Construction Safety, and board service for the Indiana Construction Roundtable and Associated Builders and Contractors where he also served on the National Diversity Committee.
He is active in community and industry organizations. His current board service includes the Cincinnati Museum Center where he is chair of the Governance Committee and the American Heart Association. Tim is also the 2022 ArtsWave chair. Tim is on the board of trustees and the Facilities Committee at St. Xavier High School. He is a member of the Construction Industry Roundtable and serves on the Executive Committee for CRBC (Cincinnati Regional Business Committee). Notable past board service includes the Boys & Girls Clubs of Indianapolis, the Boys & Girls Clubs of Columbus, the Ronald McDonald House of Cincinnati and the Hollis Adams Foundation.