Messer wins Build Ohio Award for Ohio State
December 6, 2016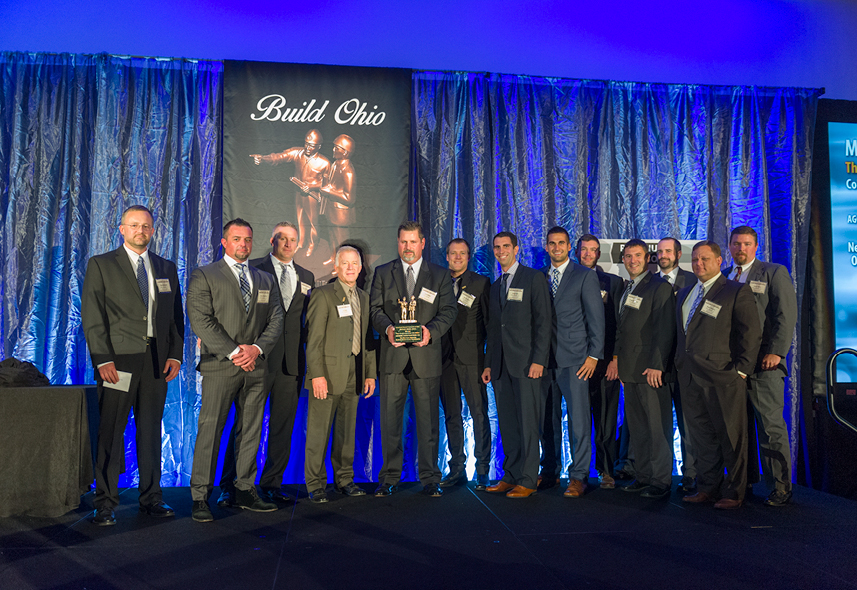 Messer was selected by the Associated General Contractors (AGC) of Ohio to receive its prestigious 2016 Build Ohio Award for the recently completed North Residential District at The Ohio State University. Over the course of 30 months, together with our partners at Ohio State, Messer led the design-build team in the transformation and creation of the university's North Residential District in the heart of a busy and occupied campus, for what was the largest public education project of its kind, valued at $320 million.
Award criteria for the esteemed Build Ohio Award is based on demonstrated excellence in project management, client service and innovation in construction techniques / materials, as well as the degree of difficulty in meeting the challenges of the project.
Project background & details
The Ohio State University stands as one of the nation's largest universities with nearly 65,000 students on campus. In 2010, Ohio State set out to propel itself into the forefront of modern American universities by redefining the student experience on campus with the creation of its Second-Year Transformational Experience Program (STEP) – the largest and most visible aspect of this program was the transformation and creation of its North Residential District.
Almost a city unto itself, the 27-acre North Residential District features 1.1 million square feet of new construction: eight new residence halls for more than 3,800 students, two dining halls and a fitness center. In addition, this project also involved phased demolition of 11 buildings and phased replacement of all site utilities, infrastructure, hardscape, and landscape. At its peak, the project involved more than 900 craft workers. Using integrated project delivery concepts, a studio space provided a collaborative environment for architects, engineers, owners, users, and key subcontractors. The design-build team structure itself was complex and involved three construction firms; three architecture firms; structural, electrical, electrical and mechanical engineering firms; and ten other design and engineering firms—all under Messer's leadership and contract.