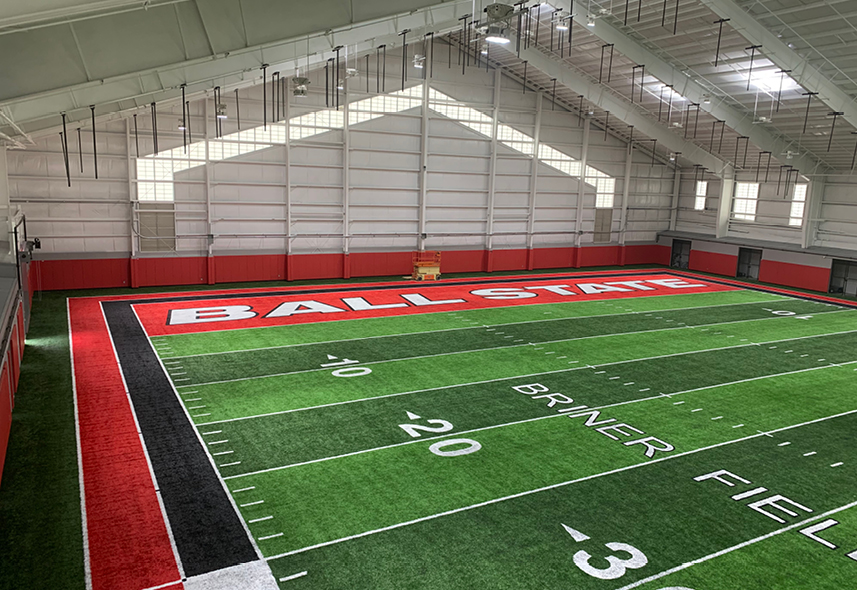 Scheumann Field Indoor Practice Facility - Ball State University
Muncie, IN
Safety was top of mind when building on an active campus adjacent to the football training complex and football stadium. The project team worked diligently to minimize disruption, ensure student safety, and maintain access to campus events and classes.

There were zero incidents or injuries on the project, and 69 comprehensive inspections were performed over the course of 12 months.

Won an Outstanding Project Safety Award from the Coalition for Construction Safety.
Other Projects in Our Region