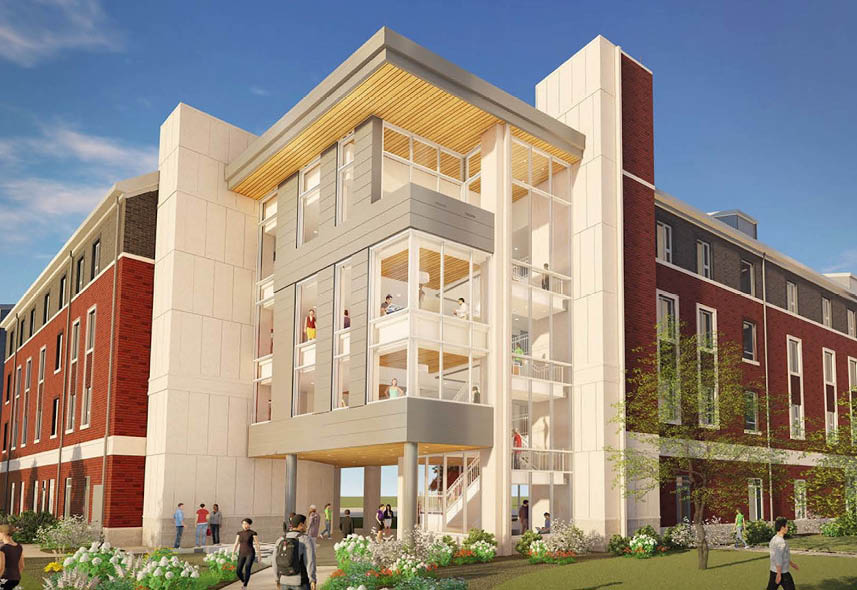 Residence Hall - DePauw University
Greencastle, IN
Curtain walls are glazed with Electrochromic insulating glass units for dynamic light and heat control.

Messer's successful teamwork approach resulted in the award of additional master plan development projects. This has allowed the project team to maximize project resources across campus, ultimately reducing coordination issues and returning money back to the owner.

The project's location on a tightly constrained site required significant attention to site logistics, ensuring minimal disruption to daily operations in addition to preserving student, faculty, staff and visitor safety.
I want to express my sincere appreciation for Messer's dedication
this week in getting the site as ready as possible for our incoming students...When construction partners 'get' DaPauw and what's important to us, it makes our facilities management team stand out as best in class."
Other Projects in Our Region