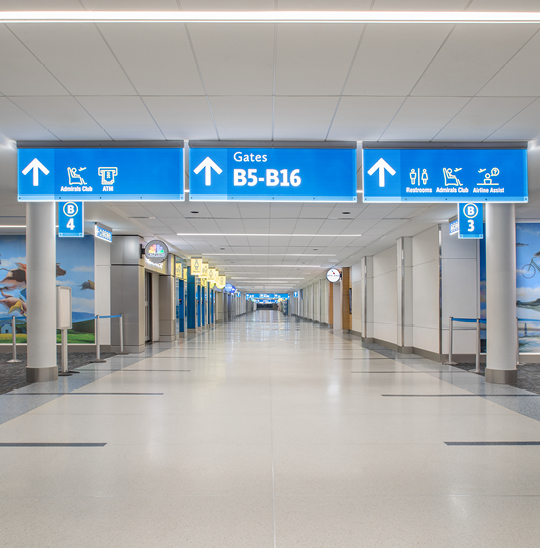 Concourse B Renovation - Charlotte Douglas International Airport
Charlotte, NC
Messer initiated extensive planning and coordination to ensure a safe and successful renovation while the concouse continued full-scale operations.

One of the ways the team ensured passenger safety was completing a large portion of construction work overnight and making certain that the site was in clean condition by 5 a.m. daily.

As a tribute to local artwork in Charlotte, emerging artists in Mecklenburg County were selected to create original murals that are displayed at Concourse B.
Other Projects in Our Region