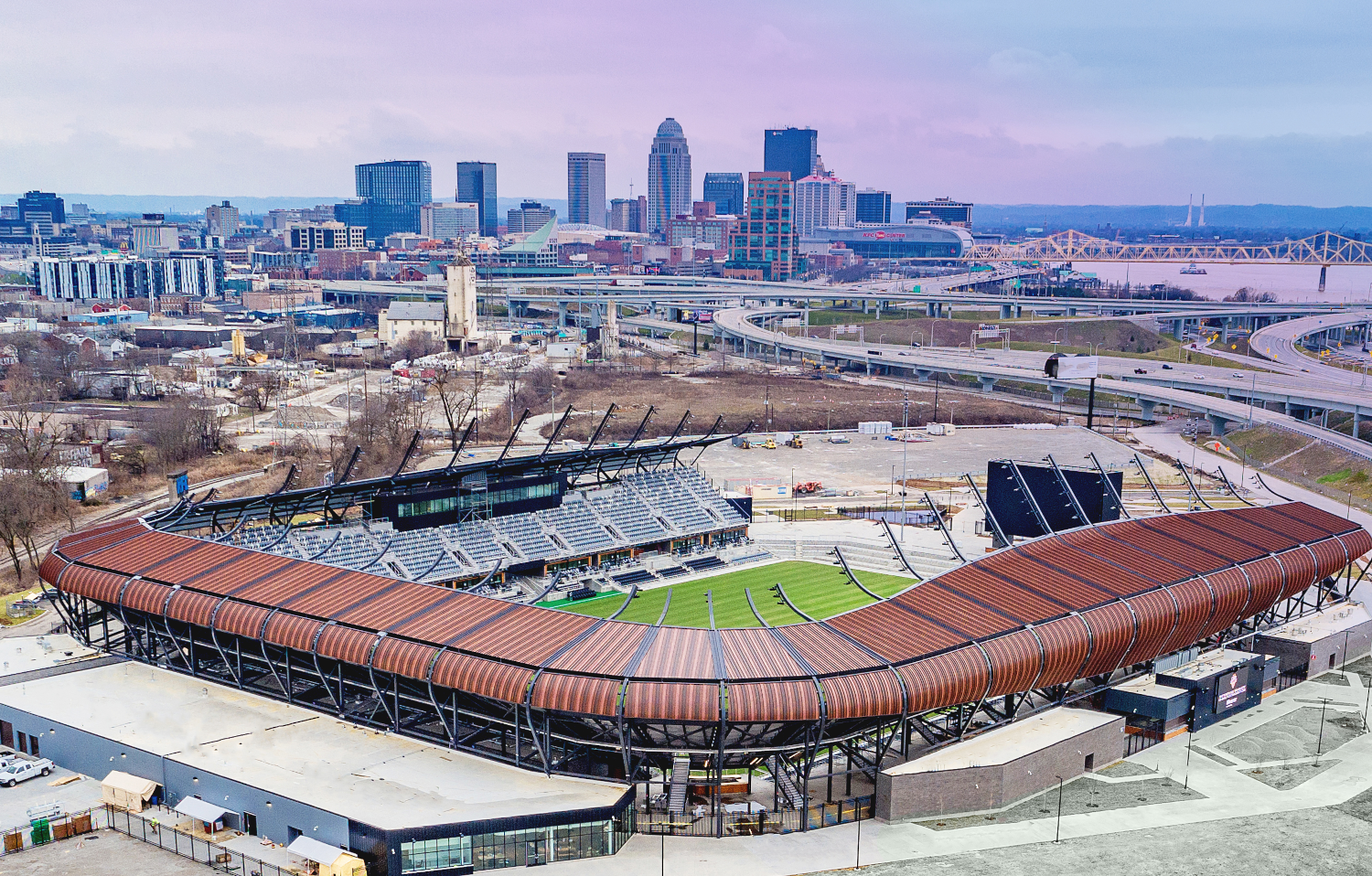 Louisville City FC Lynn Family Stadium
Louisville, KY
Messer partnered with Harmon Construction, a minority-owned firm, to complete this project as a joint venture.

Messer/Harmon worked hard to ensure local contractors were able to contribute to the construction of this once-in-a-lifetime project in their community. More than 1,000 people worked on the stadium, with 75% of the workforce living in the Louisville metropolitan area.

The schedule was a top priority as the team was preparing for its home opener in April 2020.

There were site challenges, adverse weather conditions and an intensive field installation process, but Messer/Harmon still completed the project two months early.

Additionally, Messer/Harmon embodied our Zero Injury culture, resulting in 365 consecutive days without an incident.

The Messer/Harmon team also achieved 34% minority- and women-owned business enterprises (M/WBE) participation, totaling more than $21 million in diverse spend.

The completion and grand opening of the stadium has been recognized by Greater Louisville Inc. as a 2021 Silver Fleur-De-Lis Award recipient for "outstanding commitments and achievements over the past year in making the Louisville community a better place to live and work."

Associated General Contractors of Ohio 2021 Build Ohio Award recipient in the Building-New Category.
Check out these links for more information from the project:
During my time on this project,
I can say Messer is the best of both worlds: a builder with deep ties within the Louisville community and extensive knowledge of local subcontractor pricing that they combine with the expertise and resources of a national contractor."
Other Projects in Our Region