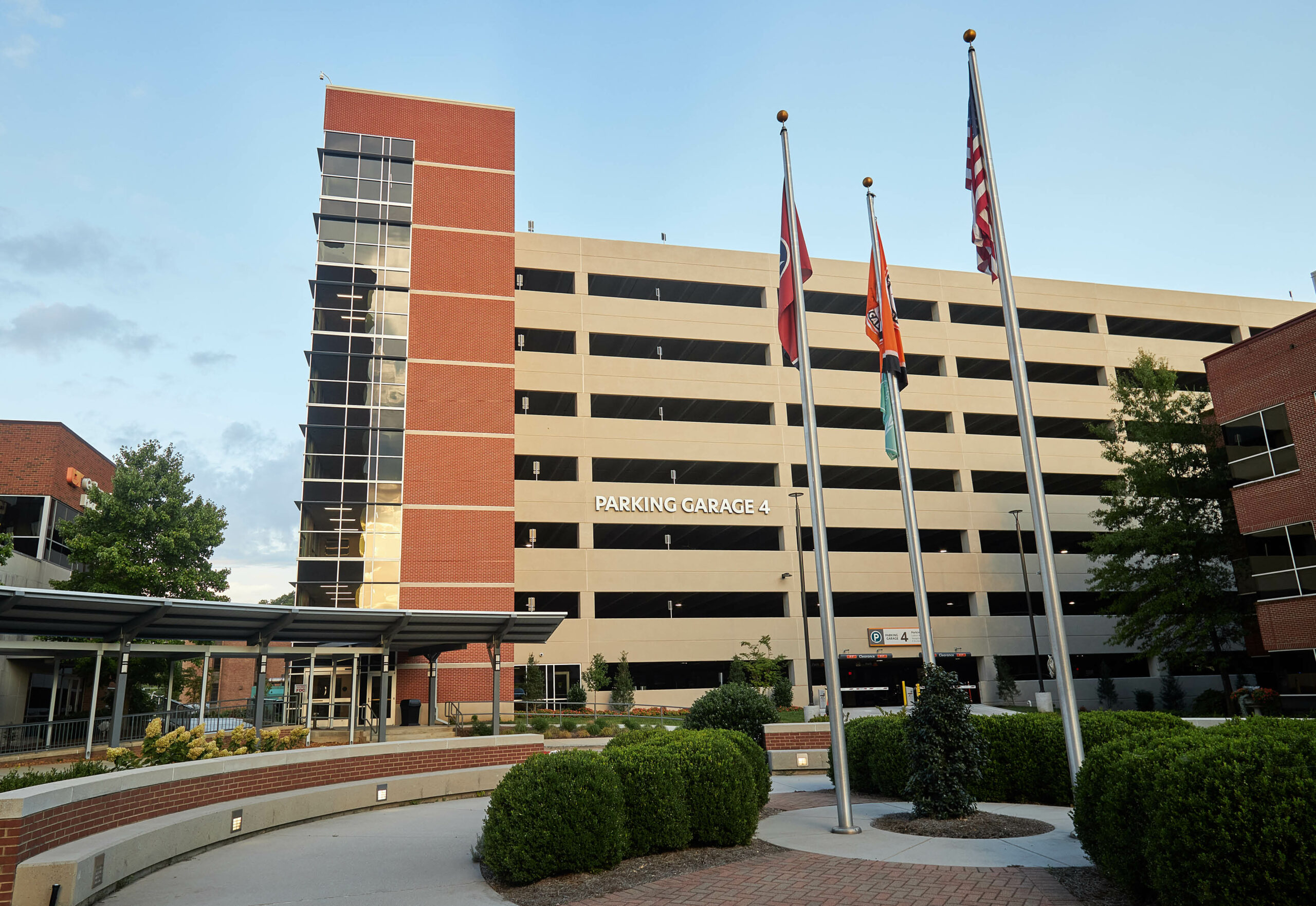 Parking Garage 4 - University of Tennessee Medical Center
Knoxville, TN
The garage was constructed in the center of an active hospital campus and was completed without interruptions.

The project team made way for the new garage by removing the existing pedestrian connector and replaced it with a new, convenient bridge, providing easier access to the existing MOB.

A canopy at Flag Circle provides covered pedestrian access to the Boling Pavilion.
Other Projects in Our Region