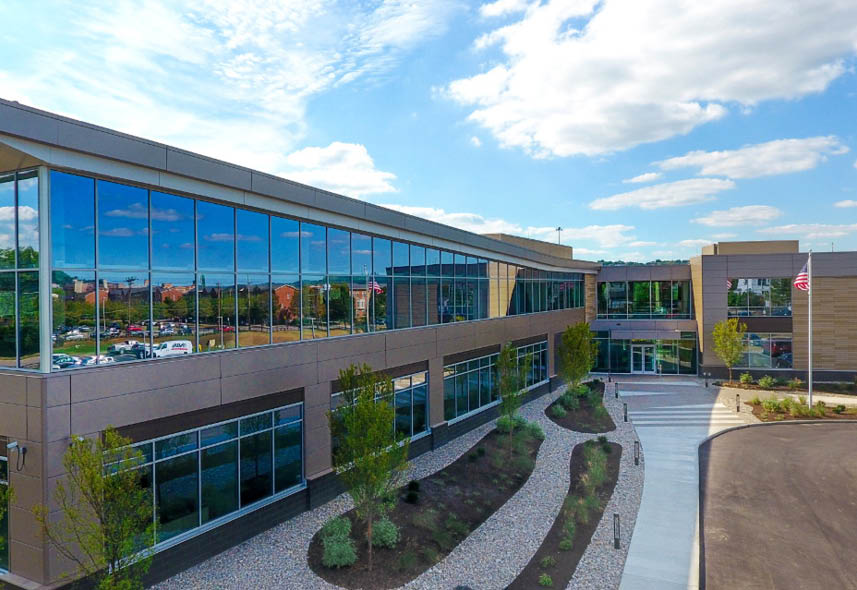 Messer Corporate Support Office
Cincinnati, OH
Throughout the building, there are examples of our company's heritage in concrete and carpentry work.

A key feature in the building is the one-of-a-kind cast in place concrete reception desk, as well as the concrete tables in the lobby - all created by Messer's Craftforce.

Another unique feature and nod to our heritage is the artwork directly behind the reception desk of an abstracted 3D graphic representation of the molecular composition of cement: the key ingredient that binds the mixture of water and aggregate together to create concrete.

LEED Gold Certified.
Other Projects in Our Region